Women's shoulder bag, real leather shoulder bag - several compartments, detachable inside pocket, 2 shoulder straps for every occasion - vintage look - premium buffalo leather
●100% genuine leather with traditional craftsmanship: Made from high-quality buffalo leather, the bag has a fine, smooth surface and creates a feeling of textile luxury. With natural grain and soft touch, it can bring you a vintage and elegant look.
●Removable Inner Pocket: A zippered inner pocket attaches to the main compartment with two snaps. If you need a large storage space in the main compartment, you can simply take away the you pocket. In the inside pocket there are two more pockets and a zip pocket. The inner pocket can also be used separately as a toiletry bag.
●2 shoulder belts: 2 belts are included for different occasions. A wide canvas belt can reduce the burden on the shoulder. A slim leather belt is chic and suitable for summer when you don't bring a lot of stuff.
●Durable Metal Hardware: The high-quality metal zipper opens and closes easily. This means it has a long service life.
●100% HANDMADE: With clean seams and excellent workmanship, this completely handcrafted product is a loyal and versatile companion at work, school, study or leisure. Due to the natural material and the manufacturing work, this leather item is made into a unique piece of superior quality.

Item Code: DLWB02303-Schwarz
abnehmbarer Innenfutter,einfache Renigung
Gute Qualitäte
Benutzen Sie dicke und verstärkte Linie, um die Gewichtsbelastung des bags vollständig zu verbessern
Mit der obersten Schicht Rindsleder sieht es strukturierter und schöner aus.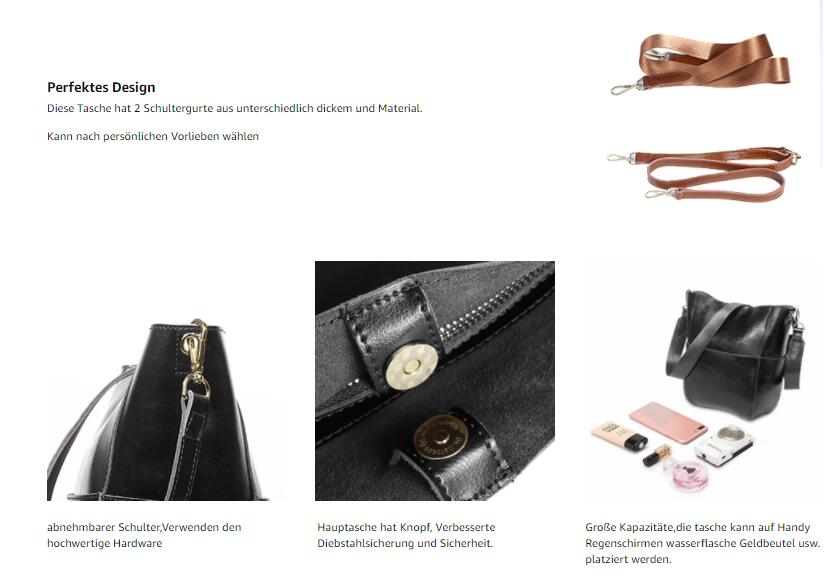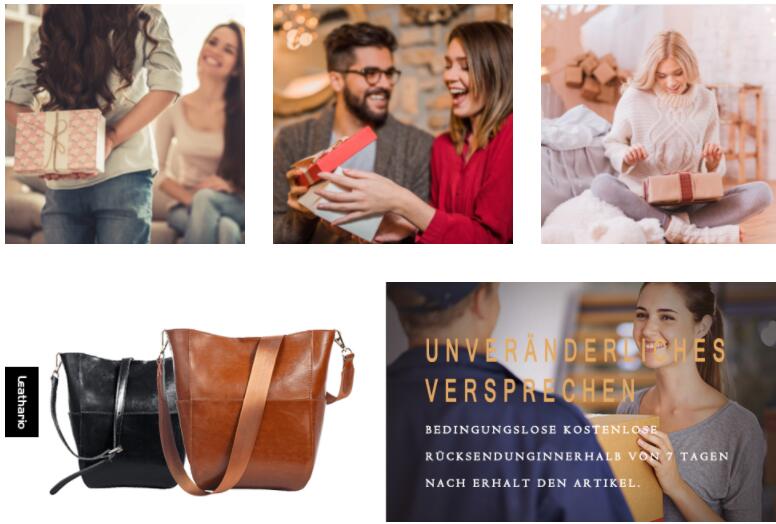 Product reviews can be carried out after the member login, please
click here
to login