The days are getting hotter and hotter, the grill should be thrown on and you are looking for a shady place for it? With our Maity M212B04 sun sail you secure the most beautiful place on the meadow!
-The sail made of 190 T polyester, silver-plated on the back, offers effective protection against UV radiation and moisture.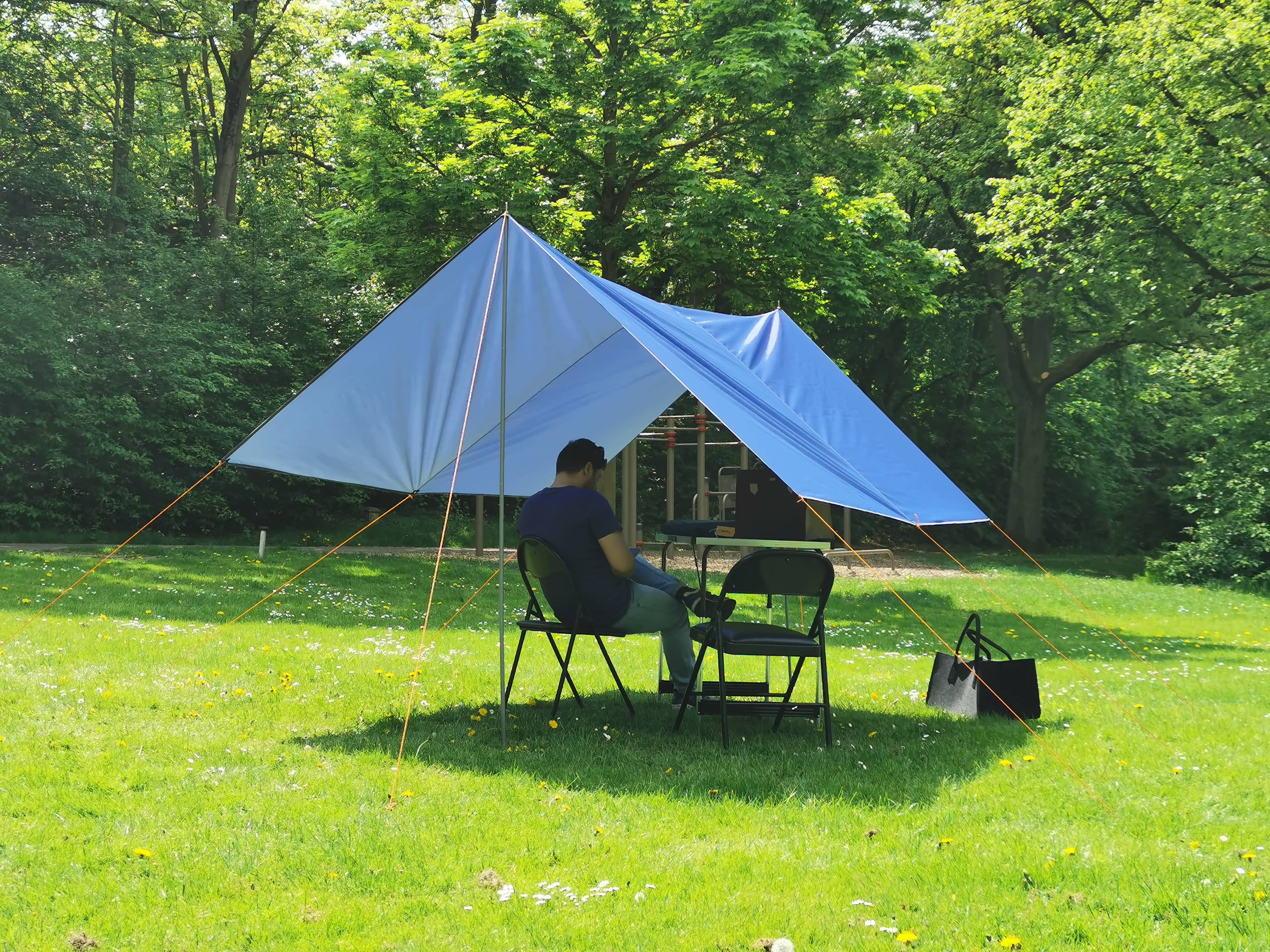 - The tent is durable because the guying points are reinforced with metal rings, which protects the material.
- The whole product is disassembled and packed just higher than a backpack, it weighs little and is so easy to transport!
- The support poles and tent pegs are not easy to lose as they have separate packaging bags and fit inside each other for safe storage.
- For transport, the large bag has a practical shoulder strap if you need something quick or if your bag is too full.
- The combination of pole and line construction offers versatile possibilities for use and set-up. For example, attach one side to the roof rack of your car and the other side to the tree, and you've quickly created a nice place for yourself.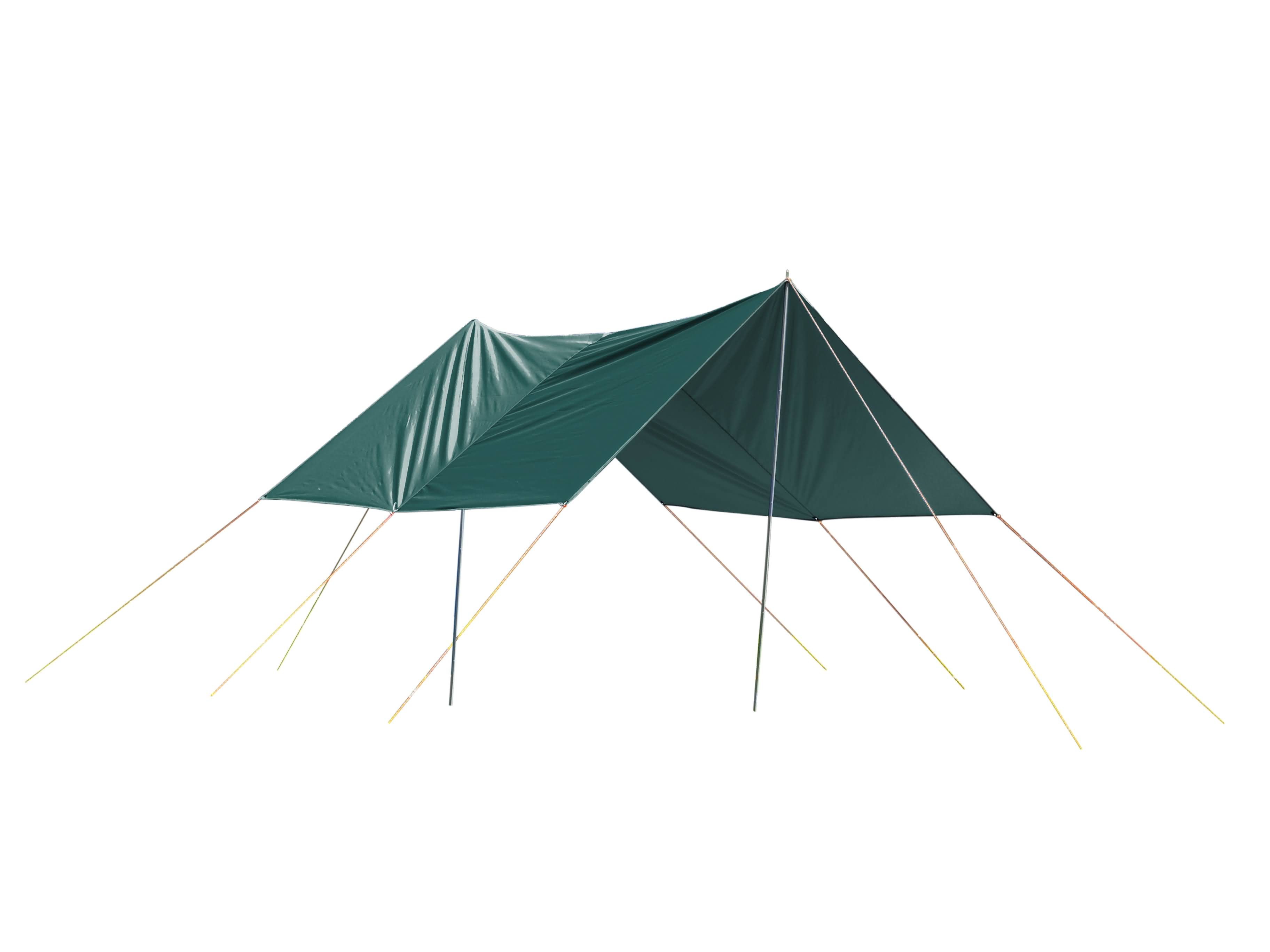 - Included are:
1 piece: 3 x 3 meter tarpaulin,
2 pieces: 2 meter long pole that can be dismantled into 4 parts,
8 pieces: guy ropes,
8 tent pegs,
1 piece: small bag for lines and pegs,
1 piece: big bag for the tent,
1 piece: large bag with shoulder straps into which the other two bags fit.